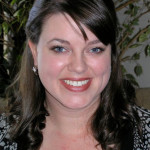 With over a decade in small business, educational and corporate environments, I have deep experience in managing all facets of center operations.  My responsibilities have included management, client relations, planning, marketing, staffing, training, and budgeting.  The daily challenges of real world problem solving have honed my interpersonal communication and organizational skills and my ability to prioritize goals.  In short, I've learned to exceed expectations and get things done.
Operations Management
Established professional relationships with teachers, educational specialists and other school administrator; increased outreach by 20%.
Collaborated with team to create and implement local marketing campaigns.
Streamlined processes for managing new initiatives and customer programs; established new avenues for client services.
Marketed programs via formal presentations, public events, and community outreach.
Utilized proprietary software to monitor/track performance, update customer databases, customer relations management, scheduling, and correspondence.
Training & Program Management
Led Associate/Leader training, goal setting; reduced turnover rate 37%.
Clearly defined and established staff performance measurements.
Led development and evaluation of staff ensuring efficient operations of all functions.
Spearheaded implementation and training of new academic programs.
Analyzed workplace needs and developed programs to meet those needs.
Served as primary liaison to customers, ensuring a consistently positive customer experience.
Client Relations
Received consistent positive feedback (80% or higher) from client interactions.
Implemented customer review process, surveys, feedback, and weekly reviews.
Regularly dealt with sensitive and confidential matters with tact.
Human Resources
Led recruitment, interviewing, hiring and orientation of new staff.
Conducted reference checks, maintained paperwork, managed payroll distribution.
Evaluated employee performance, addressed areas of recognition and concern.
Developed on-boarding manual for support staff.
Administrative Management
Coordinated schedules and logistics for clients, staff and management.
Managed day-to-day operations, answered phones, greeted clients, maintained inventory.
Maintained hard-copy and electronic file management systems.
Updated social media and bi-monthly newsletters.
Professional Employment History
NewPoint Learning Center, Nashville, TN
Assistant Director (2011-Present)
Tutoring Club, Franklin, TN
Assistant Director (2011-2014)
Sylvan Learning Center, Asheboro, NC & Nashville, TN
Center Director/Director of Education (2001-2010)
TRC Staffing Services, Inc., High Point, NC
Employment Specialist (2001)
US Buildings, Boone, NC
Office Manager/Sales Support Staff (1996-2000)
Computer Skills/Experience
MS Office:  Word, Excel, PowerPoint, Access, Publisher, Outlook
Other:  Libre Office, Google Docs, WordPress
Social Media:  Facebook, Twitter, LinkedIn, Google+
In-House Software:  Education Operating System (EOS), Impact (CRM), JackRabbit
Education
Bachelor of Science, Concentration Sociology, Teaching Certification High School Social Sciences Appalachian State University, Boone, NC
Awards
 "Best Tutoring or College Prep" by Nickelodeon's Parent Connect (2009)
 "Best Education & Enrichment" by Nashville Parent, Honorable Mention (2013)